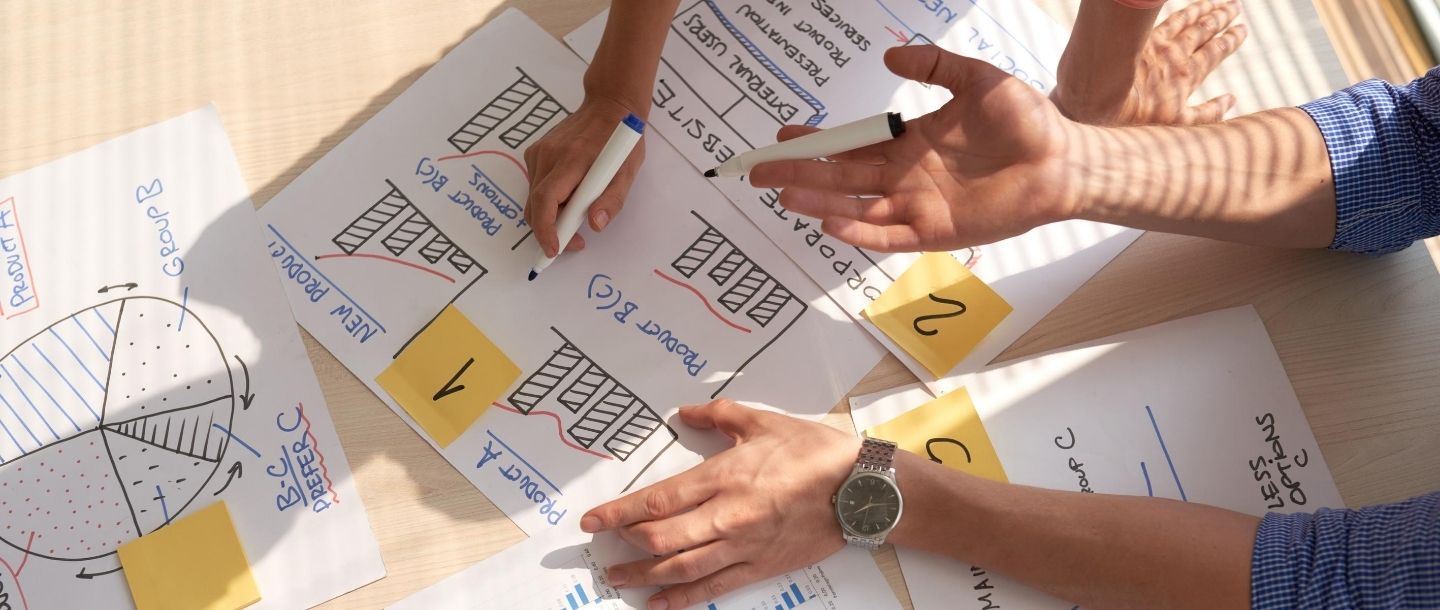 Is Your Marketing Strategy Future Proof?
By Mobistreak on Sep 31, 2020
Technology disruption brought about the digital age, where we saw many companies taking their business online to keep up with the competition. The huge return on investment from digital marketing, saw more and more businesses going online, causing digital marketing to evolve and become more versatile, with the current crisis only adding to this digital evolution. We are noticing a tremendous change in the way businesses are marketing online and if you are not well-equipped to handle this change, you stand a chance of being left behind and losing out on opportunities to make revenue in the future.
Today, we're going to highlight some significant changes digital marketing is likely to encounter in the future, as well as tell you how you can be better equipped to handle these changes. So let's get started.
Marketing for the now!
In the below section we're going to discuss how marketing has changed and the problems marketers will face as well as give you a few tips on how you can overcome them.
Third-Party Cookies
: With privacy becoming a priority, most major browsers are revamping their tracking policy. This will make it difficult for publishers and marketers to use third-party cookies and track visitors, therefore making it almost impossible to serve targeted ads.
Ad-adverse Audience
: 86% of viewers skip through ads and 47% utilize ad-blockers. In order to win, marketers must look at more data-driven brand integration strategies. Marketers should look at getting equipped with using artificial intelligence to pinpoint great opportunities for brand integration.
Tone-deaf messaging:
Be equipped to handle shock events. Leaving your ads to run after a major shock event such as a significant protest or a natural disaster can turn off potential customers and spark outrage. As a marketer, you should be able to easily pivot in accordance with the news to show a sense of social responsibility.
Turning to traffic first activity:
With digital marketing focusing more on driving traffic and increasing growth, there is little or no focus on creating an effective communication channel between companies and customers.
Companies need to push back on the metrics-first approach and focus their digital efforts on what's important, and that is building better customer relationships.
Legacy technology: Sticking to legacy technology is not going to cut it. Scale, personalization, and omnichannel experiences at every digital touchpoint is the way forward. With Covid19 accelerating the need for some aspects of this, marketers who do not plan this into their strategy will lose out on obtaining an increased customer base for their business.
Misusing guest post:
With Google now penalizing guest post network blogs for sharing unnatural links, marketers should be more careful about how they use their guest posts. Remove focus from building backlinks and concentrate more on creating thoughtful content. Great content will automatically increase backlinks.
Breaking brand values
Breaking your brand values to be a part of moment marketing, will definitely help you gain screen time, however, moment marketing will not always be in line with your values. Still participating in moment marketing could only hurt your brand. Pick the "item du jour" only if it resonates well with your brand.
Ineffective use of channels
Although digitizing your business and moving your marketing efforts online is the ideal growth path, assuming that your current content can be easily repurposed for all digital platforms is the first potential mistake. Second, assuming that online platforms are the only place your marketing funds should be invested in is also another big mistake. When moving online ensure you have assessed first, which platforms are ideal for you and individually create content that will suit each platform.
Choosing data over experience
Blindly focusing on competitors through data rather than on creative ideas, experience and opportunities will cost your business more. The strategy should be to stop looking only at performance data but also focus on being unique and offering unique business experiences to your customers.
So here you have it, a glimpse into the future of marketing for businesses going digital. If you found this content useful, follow us on LinkedIn for more great marketing content, stats, and tips.
Additionally, if you need help planning a winning marketing strategy, get in touch with our team of experts at Mobistreak. We'll listen to your goal, do a FREE, no-obligation online analysis of your digital presence, and tell you what's not working and how you can improve it.