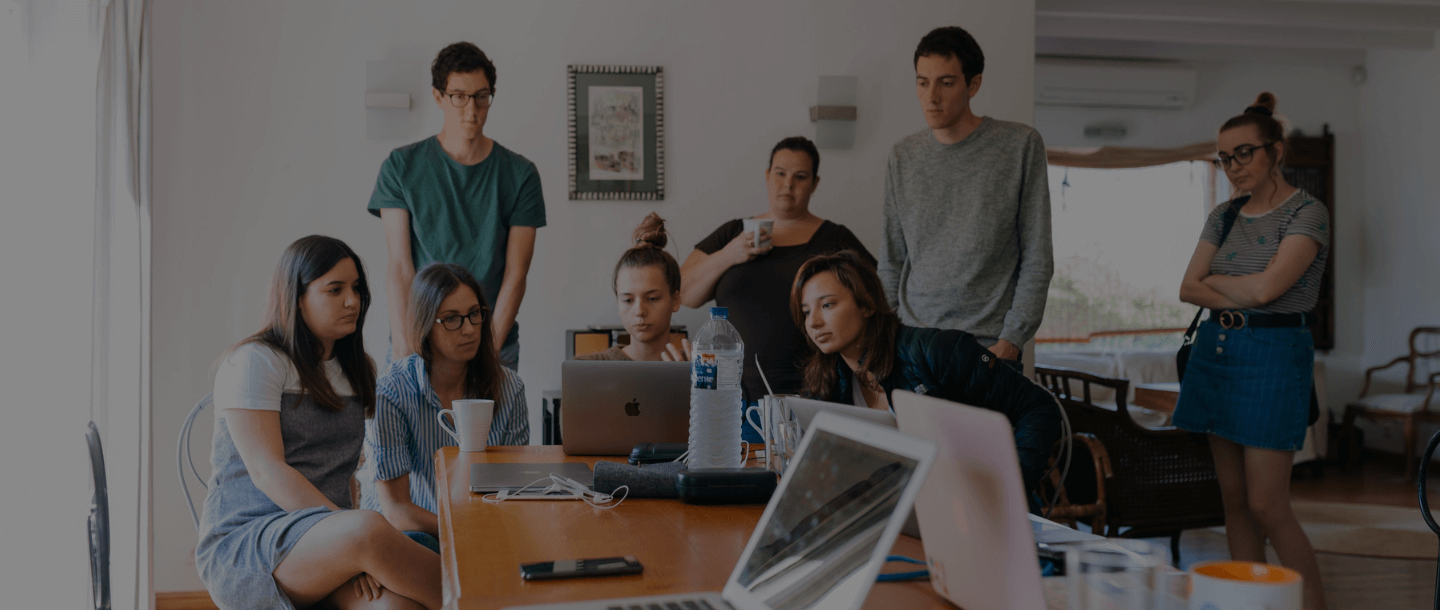 8 Trends That Will Change Your Digital Marketing Game in 2020
By Mobistreak on Feb 05, 2020
Want Your Business to Stay Ahead of Your Competitors? Adopt these 8 Latest Trends…
We're almost past half of 2019, but there are some evolving marketing strategies that have flourished since the year started and are here only to stay throughout 2019 and beyond.
Today's audiences are getting much more savvy and expect a truly personalized experience when it comes to knowing a brand or making a purchase. To stay ahead of the curve and increase conversions in the coming years, you must curate personalized and conversational content, especially in the form of audio and video, to share with your target audience.
In the digital world, things are changing at a fast pace and what worked for you last year may not work (so well) this year.
Let's look at 9 digital marketing trends that you can no longer ignore in 2020 and beyond:
Content Marketing Continues to Dominate SEO
The effects of the last update of the Google search algorithm in March 2019 are still being analyzed, but initial indications show that frequently updated content is being strongly favored.
Content marketing offers an impressive return on investment. As mentioned in Gartner's predictions, most brands struggle, not with the collection of sufficient data, but with the production of sufficient content to ensure a personalized experience for everyone.
Content marketing is so important that 88% of B2B content marketers agree that building content makes their audience see their organization as a reliable and trusted resource.
Artificial Intelligence (AI)
Artificial intelligence is soon projected to take over the world! Or at least the simplest jobs in the world.
Most marketers have been using automated techniques for quite some time now. Nowadays, you don't copy and paste the content into thousands of emails, manually by changing the name every single time, email marketing software can do this for you in seconds.
AI-driven automation software allows you to speed up things and take away part of the burden of decision making.
You can make use of AI-powered software to decide how to curate a specific type of content and also how to publish and distribute it. The entire process can be automated with just one click and in the most error-free way.
By passing these repetitive tasks to marketing software, you can increase your productivity and concentrate your efforts on strategic marketing planning, connecting face-to-face with customers and other areas in which human beings excel above computers.
Chatbots
Chatbots will continue to be an integral part of digital marketing in 2019. This AI-powered technology uses instant messaging to chat in real time, day or night, with your customers or site visitors.
Chatbots are popping up all the time and not just limited to doing the typical task of responding to users. With smart AI, chatbots are now able to perform complex tasks such as: generating leads for business, providing shopping assistance to site visitors, providing navigation guidance and also helping to recruit talents.
80% of companies want chatbots by 2020, and by 2022, chatbots will help companies save more than $ 8 billion per year.
Personalization
If you have ever created a buyer persona, you might already be familiar with personalization.
90% of the U.S. population found personalized marketing content very or somewhat compelling in 2017, and only 4% said it was not appealing at all. Based on a study by Forbes, 44% of consumers say they are likely to buy from a company again after a personalized shopping experience.
As per EmailMonks, "Custom emails that have a personal touch are 3 times better than random email blasts"
The main examples of companies that harness the power of personalization include Netflix and Amazon, with their recommended custom products or movie titles.
Video Marketing
By 2020, video will represent more than 85% of all consumer Internet traffic in the US.
Video marketing has been a critical strategy for big brands for years. 87% of businesses now use video as a marketing tool. (This figure has seen a sharp rise from 63% in 2017, and 81% in 2018.) Businesses are feeling the pressure to make themselves heard above the noise.
The adoption of video as a marketing tactic continues to increase, with more businesses using it than ever. Viewers also increasingly appreciate more video based content than text. It is no surprise that the level of competition for video makers will continue to soar in 2019.
Influencer Marketing
Influencer marketing is a type of word of mouth marketing that focuses on the use of key leaders to bring your brand's message to the market in general. Influencers can be well-known celebrities, but more often they are Instagram or YouTube personalities with a large number of followers who can help disseminate information about your business or products through their social channels.
To learn more about influencer marketing, read our article on Inbound Lead Generation Through Inbound Marketing.
Voice Search and Smart Speakers
The rising use of voice search has made it important for companies to rethink their digital marketing strategies in 2019.
Voice search plays an important role in providing all the relevant information that people search through audio content. AI is getting smarter and the number of mistakes made by voice assistants like Alexa, Siri and Google has been reduced.
Audio shopping is scheduled to jump to $ 40 billion in 2022, compared to the current $ 2 billion.
Social Media Stories
First Snapchat introduced the concept of "My Story", then the stories of Instagram and Facebook were introduced, post which Whatsapp also joined the league and now YouTube presented its own story format.
Since these types of stories disappear after a set period of time, this is a great opportunity for marketers to create a sense of brand awareness when posting daily updates and events, while viewers also enjoy this type of quick-to-view and engaging content.
Can you think of any more trends that we might've missed. List them in the comments, we'd love to know.