Why Blogging is Good for Your Business?
By Mobistreak on Jul 01, 2020
Businesses today are operating in an ever-changing landscape of technology and consumer demands.
It is becoming increasingly important for small businesses to develop a strong presence on the web to participate and communicate with their customers.
While having a highly optimized website is an essential element in the development of a comprehensive online marketing strategy, the competitive nature of the global economy requires companies to go beyond.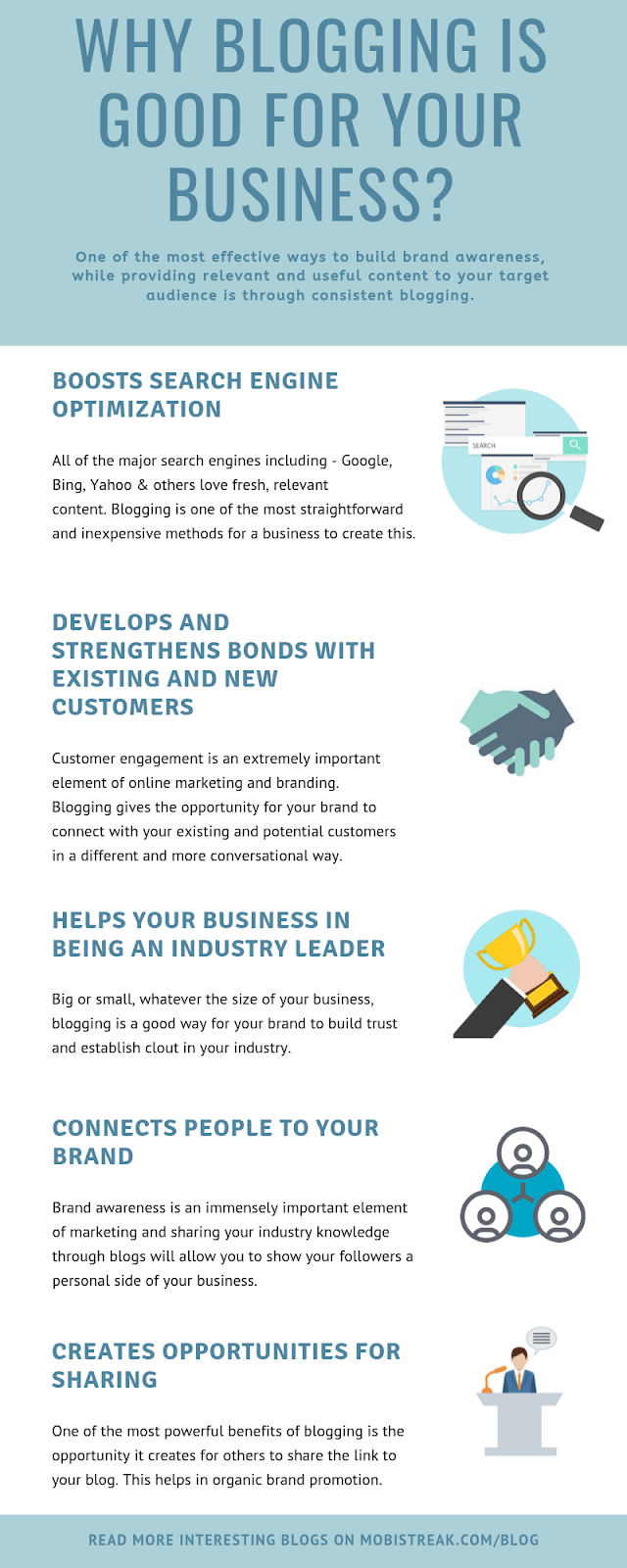 When it comes to small businesses, blogging is practically a necessity. If you do not have the time, resources or experience to write blog content, you can outsource it to digital marketing agencies like ours. At Mobistreak we help you develop unique, relevant and attractive content for your blog.