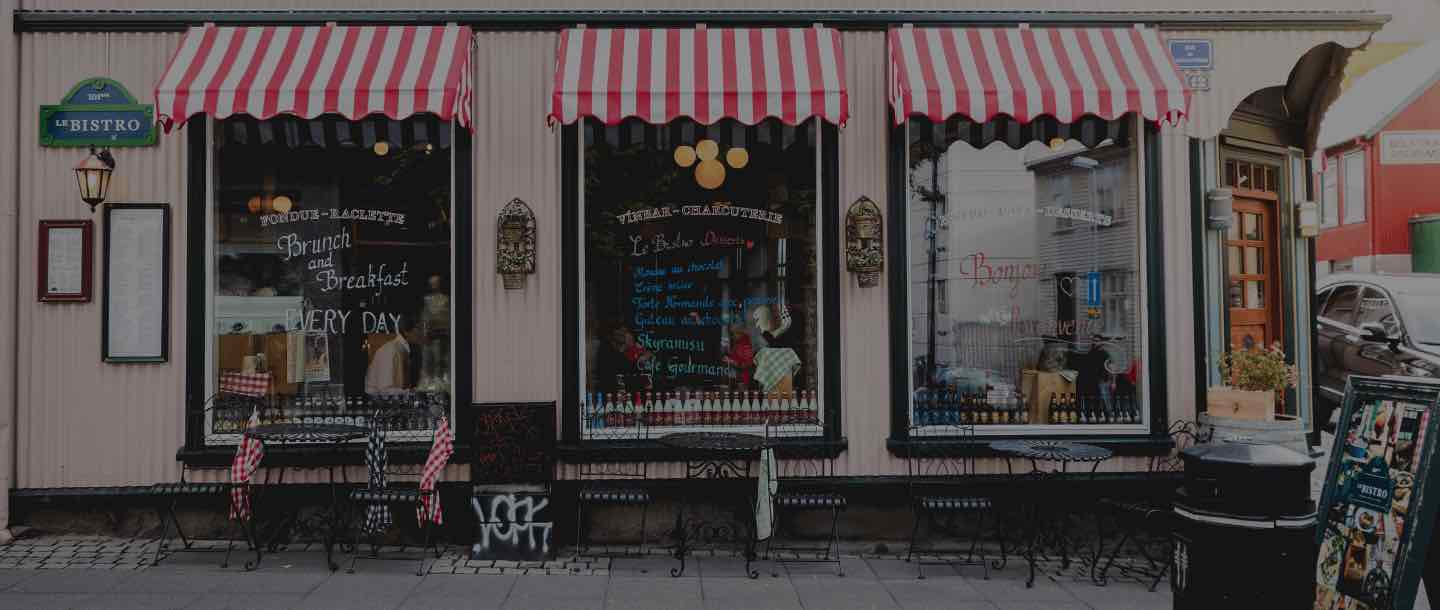 5 Ways to Maintain Online Reputation for Your Local OR Small Business
By Mobistreak on Jun 10, 2020
Good branding is very important for local businesses and it has become more complicated than ever before. Brands are constantly competing to take advantage of the space and attention needed to remain relevant and profitable. From social networks to online advertising, customers are flooded with brand messages every day.
For small businesses which have to compete with national companies, its critical to build a brand reputation.
Want to stay ahead of the rest in this rat race? Consider these crucial marketing tips – 
1. Always Keep Your Website Updated
Consumer research doesn't end at online reviews. Fifty percent of consumers will look at a local business's website when considering their services. In the research stage, buyers use local business sites to learn about a business's offerings and pricing.
It's crucial for local businesses to create a website and regularly maintain it. If your local business lacks a website, it could be assumed that you're behind on tech, or even negligent in upkeep.
An aesthetic and user friendly website will tell most of your brand's story. Have relevant knowledgeable content along with social media links. Add a blog to your site in order to improve search engine results and keep your audience interested.
Lastly, make sure your critical details, such as prices (especially if customers are able to place orders over the phone) are always up to date.
2. Appear in Listing Sites
What happens if a business doesn't claim its listings? It leads to a ton of missed opportunities—for both digital and physical traffic.
One of the first things customers do before visiting a store is looking it up online. Surveys show that 24% of customers first call a business using the contact information they find in listings.
Getting listed on directory sites isn't only for the benefit of customers, though. This also helps search engines decide which businesses to show first. For instance, Google aggregates information from directories and review sites to provide users with the best results for their queries.
This is why businesses with inaccurate or missing information are less likely to appear. If your brand is already listed in directory sites, check that the information is up to date.
3. Never Compete With Big Brands Directly
You may have bigger dreams for your small business and want to see it expand into a global franchise. But understand that every big brand has enough online presence, thanks to their marketing teams. They have a well-designed website and keep posting on all social media channels regularly.
As you start to build your brand, keep the big goals in the back of your mind, but focus on what your current strengths are. Too often, small businesses try to confront national brands and ultimately find themselves in the dust.
As a Local business you have the advantage of being able to offer a service that so many bigger brands cannot. Consumers largely value local businesses over chains for quality, service, and trustworthiness. Take advantage of these expected qualities and promote them as synonymous with your brand.
4. Request Your Customers to Provide a Positive Feedback
Every business owner is aware of the work a customer review can do for their brand. With 88% of consumers valuing online reviews as much as personal recommendations, there's no doubt reviews can make or break you.
Whether you've signed up for these sites or not, be aware that customers are sharing their experiences with your brand. Monitor and sign up for sites like Yelp, Angie's List and Trustpilot to keep up with what's being said about your brand.
Promote positive conversations by encouraging happy customers to write about their experiences. Apart from offering an excellent customer experience, give patrons a reason to review your brand by exchanging goodies, offers or come-back deals.
5. Reinforce your SEO Strategy
Get your SEO game up with these tips. Even if you have a solid reputation strategy and adhere to Google's rules, SEO activities from malicious actors could still hit a business and cause its rankings to plummet. Worst-case scenario is when the site gets penalized because of these negative SEO attacks.
Google's algorithms have certain measures in place to prevent fake reviews, spammy links, and other malicious SEO activities. But, this doesn't mean you should be complacent. Be vigilant in monitoring review sites. If you find any suspicious links, disavow them or report them immediately.
Conclusion
While most people like supporting their community businesses, they won't sacrifice their experience or the quality of their purchase for it. Your business will know no bounds if you set a benchmark of being knowledgeable, high in quality and offer premium customer service.
Want to build an excellent brand reputation and maintain it? Contact us for more such tips.