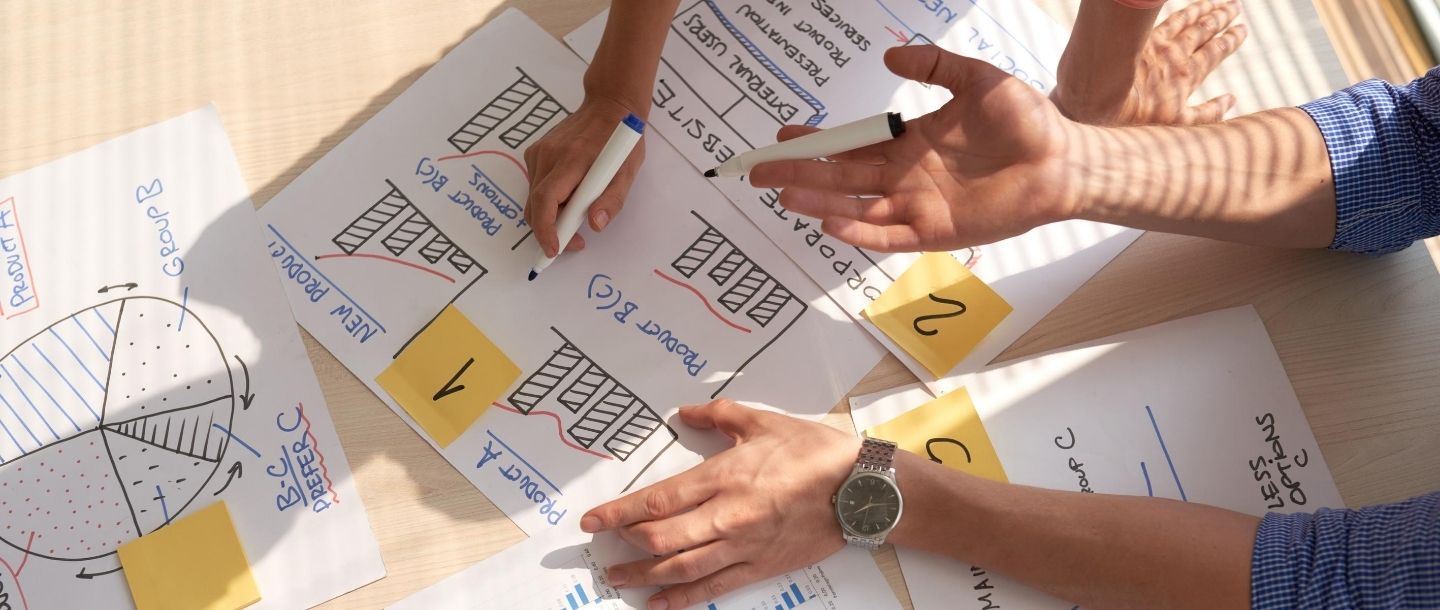 7 Insurance Marketing Strategies and Ideas for Driving Revenue​
By Mobistreak on Jul 08, 2020
As an insurance agent, knowing how to increase insurance sales is a top priority to stay relevant in the market. Acquiring leads can be an expensive and daunting task with the tough competition out there. People nowadays don't like being solicited unnecessarily and view insurance advertisements with much skepticism, They prefer doing research themselves. Therefore, it is imperative that you take a softer approach to market your business.
If you develop a comprehensive strategy, paired with precise execution, you will be able to set yourself apart from the competition. Here are the 7 top strategies and ideas that will catapult your insurance sales growth:
Brush up your website:
Most potential customers will judge you based on the aesthetic and professional appearance of your website. Your website needs to be secure, fast, and mobile-friendly. Use friendly colors, have visible contact information, utilize AI ChatBots for inquiries, and include plenty of Call-To-Actions (CTA) to guide visitors. Your language will have to be relevant based on your audience, and make sure to install plugins that provide localized content based on the user's location.
Stay active on social media:
Social media is not a fire-and-forget marketing tool. Stay consistent by posting high-quality content like facts, tips, did-you-knows, and outreach at least 2-3 times a week, Although many insurance agencies are active on social media, not even half of them measure their return on investment. Therefore, tracking, testing, and tweaking your campaigns cyclically will help you stay on top. It is essential that you maintain a 2-way conversation street, and respond to comments, posts, and tags. Engaging with your audience will minimize the negative repercussions of dealing with internet mobs.
Master Search-Engine-Optimization (SEO):
In order to get people to your website, you need to ensure that you rank high on various search engines. You will need to make certain changes like having a secure website, optimized title tags and meta descriptions, have plenty of quality backlinks, and most importantly, have high-quality content like blogs, images, FAQs, Google and other search engines utilize crawlers to make sure that searches are relevant to your website using more than 200 ranking factors.
Undertake Pay-Per-Click (PPC) Advertising:
Now that you've set up and optimized your website and social media, but still not seeing much organic footfall, you can utilize PPC advertising to supplement your growth. On Google, you can target people who are searching for keywords related to your service. Always target high-intent keywords. Bidding for these keywords will give you a top spot on the search results page. On social media, you can target who you show your ads to in terms of location, device type, interests, etc.
Elevate your brand through video marketing:
Video consumption has skyrocketed over the last 5 years. Video marketing has the potential to positively impact your marketing results. To create compelling video content, you can start off by creating informational videos that are relevant to your industry. Researching a topic and going in-depth with useful information can help users value your service and go to you for advice. Showing your viewers your social outreach and social responsibility can help set a positive precedent that you are going above and beyond to ensure the world is a better place. Also, release video testimonials of your policyholders talking about their amazing experiences with you and how you helped them overcome certain obstacles, and how you follow best practices.
Build and update your email marketing lists:
Email marketing is still one of the best ways to organically reach out to existing and potential customers. Display a pop-up on your website asking visitors for their emails in exchange for a small discount or offer. Using email marketing, you can run referral contests, send out educational tips, monthly tips, reminders, trends, annual renewal reminders, and seasonal guides. The modern consumer is knowledge-hungry, and engaging with them via email can help build their confidence in you.
Solicit Positive Reviews:
Google and Facebook are some of the most popular internet platforms for people to visit your business. However, they have a glaringly visible review section. In order to maintain good standing with your customers, and to entice prospective customers, it is vital for you to receive positive feedback. To get quick reviews, you may ask your existing policyholders to leave you reviews, and also follow up from time to time on new policyholders. You may also incentivize the process by offering small perks. Reviews matter a great deal when it comes to platforms deciding your search engine rank.
Conclusion:
So you must be asking yourself, "Where do I begin?", and the answer is quite simple. Conduct a competitor analysis online. Observe the strategies your competition is undertaking and analyze what you can do better and go from there. Although it may seem like a gigantic, messy affair, building up your online presence piece by piece will reap rewards within the first few months. Remember to be patient and to let the algorithms and bots do their job.