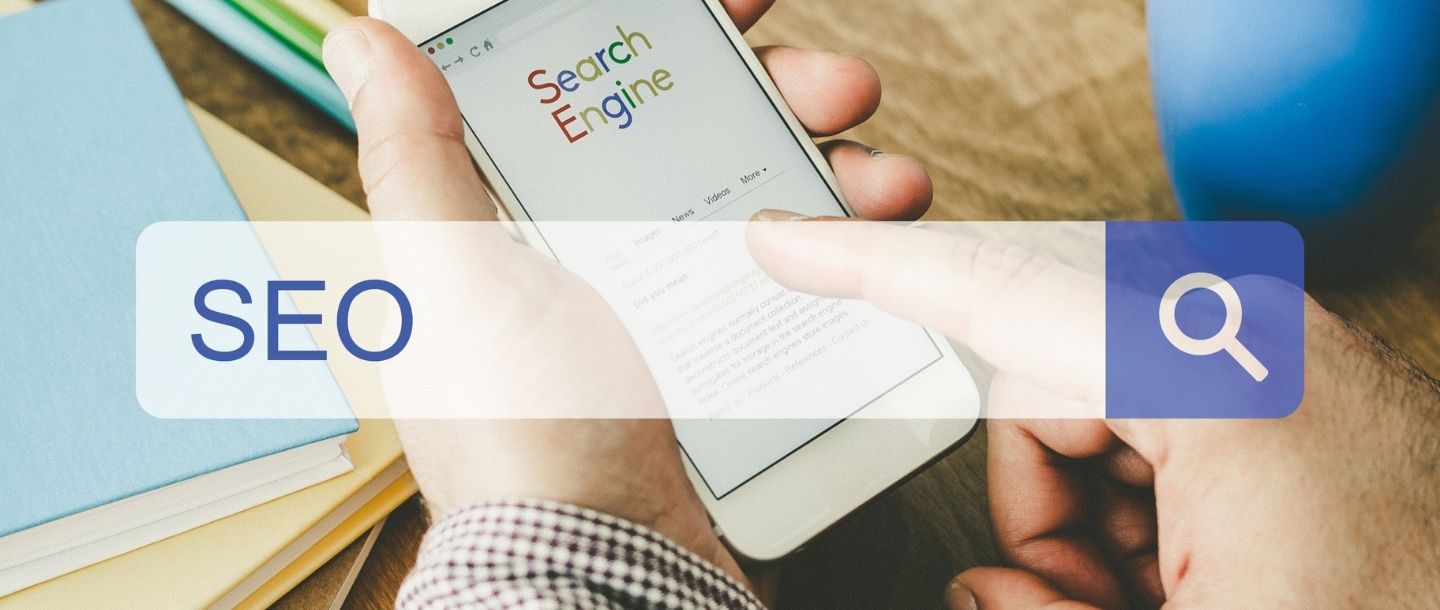 Update Your Website for SEO With links
By Mobistreak on Nov 12, 2020
We have stressed the importance of updating your website for SEO through content and keywords in our previous blogs, and here we are again with another way you can optimize your website for SEO –  Links.
If you have not read our previous blogs on "Updating your website for SEO with Content & Keywords" you should read them to get a whole round approach to updating your website
Along with content and keywords, Links play an important role in your website's ability to rank well in search results, however earning reliable and quality links have become increasingly difficult over time, but not impossible. So if you're looking to improve your SEO strategy and increase your chances of ranking up in search results, look at building strong backlinks for your website, as well as a solid internal linking structure.
Here are a few ways you can use links to help get a better ranking on search engines.
1. Backlinks
Backlinks are links to your pages from third-part websites or blogs. They show search engines that your site is a reputable and valuable source of information. When another site owner links to you, search engines that this as a vote of confidence in the value you provide.
The more links you have from credible sites, the higher you'll be able to rank in search results. Not, it's important to note that although the more links the merry, bad links from spammy, or unreliable sites could negatively impact your ranking. It's important to ensure that your backlinks come from authoritative sites.
Earning new links is a great and simple technique you could use to stay ahead of your competitors. So instead of just publishing content with the hope of people finding it takes a proactive approach and creates a good backlink profile.
Here are a few methods you can use to earn quality backlinks:
Bloggers.  Reach out to bloggers who are writing about similar products, bloggers who write reviews, and offer product feedback to their audience. Offer your product to them at zero cost and encourage them to review it on their site and give their audience a backlink to your website.
Reclaim links. Actively look for brand mentions across the internet and make sure they link back to you. If you don't find a link to your company's website, you can always send them an email, or leave a comment asking them politely to add a link.
Infographics. Infographics are another great way to gain backlinks. Consider creating valuable infographics with important data, publish it on your site, and reach out to news sites and industry blogs encouraging them to share it with their readers. Once they agree to publish it on their site, with a link to your website as a source, it will help you generating quality backlinks for your business.
Quality backlinks will immediately boost your rankings. The search engine will view you as a reputable site and rank you higher.
2. Evaluate your outbound links
Does your website have too many outbound links? It's important to access that too. Because excessive outbound links can have a negative effect on your rankings, especially if your links are to less trustworthy sites.
Adding links to websites or pages that are not reputable or useful will harm your chances of reaching searchers. Too many outbound links will also take users away from your content or website, increasing your bounce rate. This can be distracting and have a negative impact on your ability to convert visitors. Additionally, search engines will see your website as invaluable and this could lower your ranking.
Used outbound links sparingly and most often only when you cite outside information, and if that will help your website visitor gain a better understanding of a topic. That being said, you also should make sure you only link to trustworthy sites.
If you are reviewing your website after a long time, don't forget to re-visit old pages to ensure that you're only sending your visitors to authoritative sources. If your outbound links are to less trustworthy sites consider updating those links or removing them completely.
3. Link internally
Internal linking also affects your ability to rank in search results. Internal links help search engines find new content and help users find other relevant content on your site as they browse.
When reviewing your site content, look for opportunities where you can link content or keywords on one page to other relevant information on other pages or blogs on your website. This will keep visitors on your site for longer, encourage them to learn more about your company and products. If your visitors are staying on your website for a long time, search engines will pick this up and help you rank higher.
If you haven't recently updated your navigation system, this is a great way to improve your internal linking structure. Consider adding newer pages to your navigation bars, as this will increase their chance of being crawled and indexed quickly, leading to an improvement in your search engine ranking.
4. Remove broken links
Broken links are the worst to have on your website and they can negatively impact user experience and make it difficult for visitors to find the information they are looking for. Broken links will damage your SEO efforts, and harm your search engine rankings.
Audit your complete website and look for broken links. If you find any, ensure you fix them or remove them.
Ready to update your SEO?
If you're ready to improve your SEO and rankings, Mobistreak can help! We have years of experience creating results-driven campaigns for our clients, and we'll do the same for you.
Contact us today to speak with a strategist and get a free quote!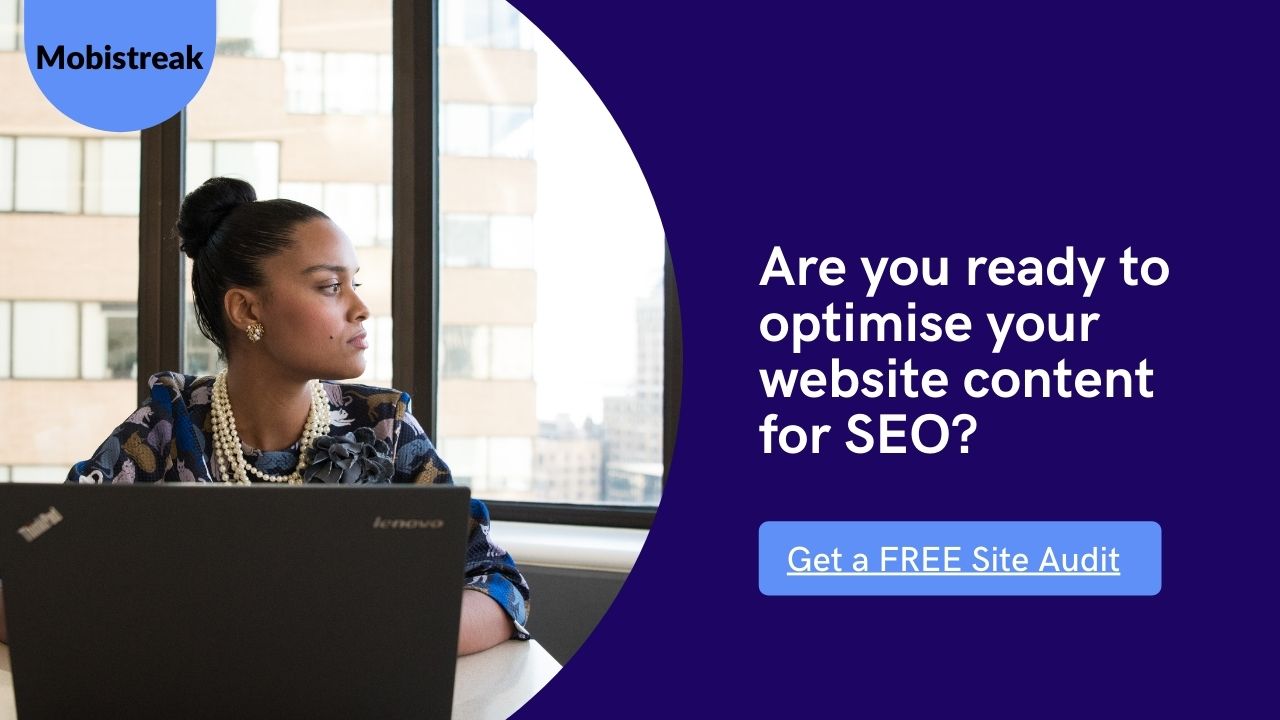 FAQ's
How do I get my website to rank higher on Google?
Identify new keywords and incorporate them into your website
Remove broken links
Create quality backlinks from an authoritative site
Evaluate your outbound links
Link internally
Does updating your website help SEO?
If you want to boost your SEO, look no further than updating your old content. This is the perfect way to increase the traffic your website gets from search engines, and it's guaranteed to make a huge improvement in how well your content ranks.
How often should SEO be done?
So, how often should you update old posts for SEO? Optimally, once in three months is a great frequency, but if your time boundaries are too tight, revisiting your keyword use once every 6 months is also a viable option