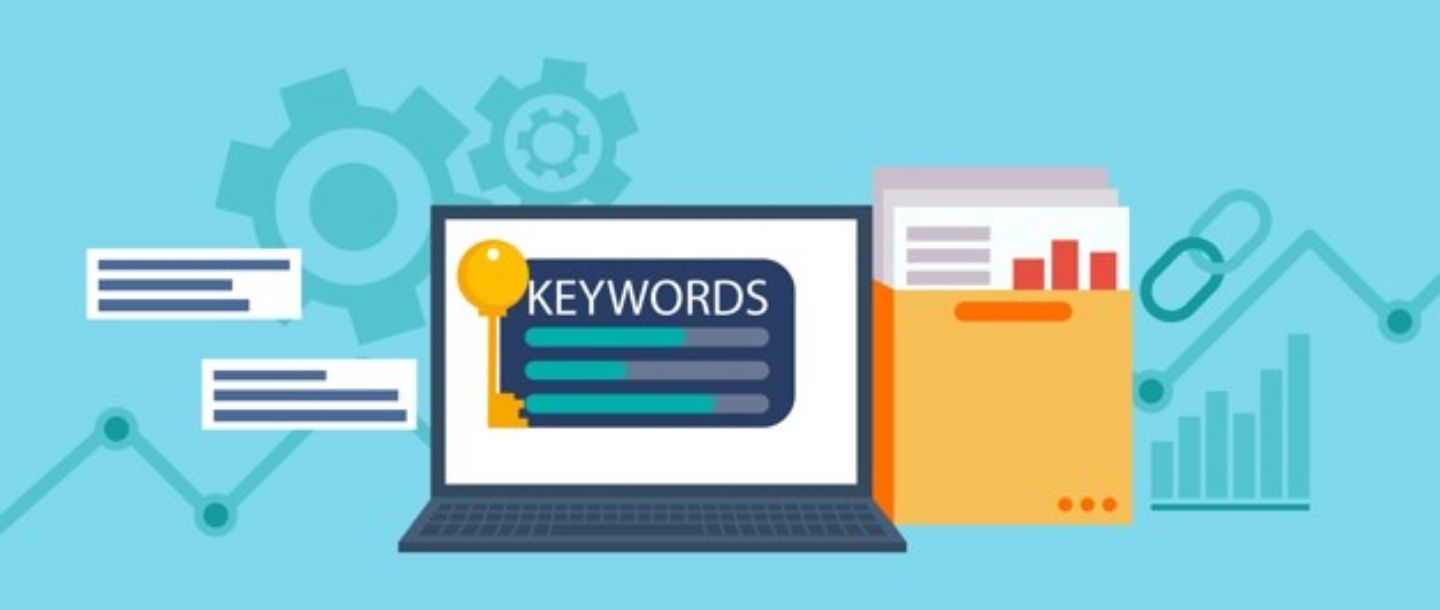 How to Search for SEO Keywords?
By Mobistreak on Oct 08, 2020
Google is constantly changing its algorithm and rolling out updates, that make it hard to keep track of and rank high. However, with all the changes, one thing has stayed pretty consistent for inbound marketers looking to optimize their websites for search and that is keyword research.
Now, although the importance of doing research has stayed the same the, 'how" has changed.
Remember, keywords, help determine which search results your web content appears in and what type of audience sees your content. Therefore it is important to know how to find high-quality SEO keywords to create a successful marketing campaign and rank higher than your competition.
In this article, we'll go over some basic keyword research tips that you can use to find the best keywords for your business and drive SEO and search engine ranking.
How to Research Keywords for Your SEO Strategy
Below, we are going to lay out a keyword research process you can follow to come up with a list of the right keywords you should be targeting. This will help you develop and execute a strong keyword strategy to get found for the search terms that are directly related to your business.
Step 1:
The first thing you should do while beginning your keywords research is to make a list of important, relevant topics directly related to your business.
Start by picking the topics you want to rank for. You'll come up with about 5-10 topics you think are important to your business. Most often these topics are the ones that come up the most in sales conversations.
You can then use those topics to create topic buckets. This will help you come up with some specific keywords later in the process.
Put yourself in the place of your buyer personas — what types of topics would you look for if you were trying to purchase your product or services online, that is most likely the same topics your target audience will search for.
If you were a company like Mobistreak, for example — selling digital marketing services such as PPC and SEO audits you might have general topic buckets like:
"inbound marketing" (21K)
"SEO" (19K)
"PPC management" (30K)
"lead generation" (17K)
"social media marketing" (71K)
"marketing analytics" (6.2K)
"marketing automation" (8.5K)
Notice the numbers at the side of each keyword? That's their monthly search volume. This data will tell you how important these topics are to your audience, and how many different sub-topics you should create content on to be successful with that keyword.
Step 2:
Your next step will be to fill in those topic buckets with keywords. These keyword phrases should be carefully picked out because these are the keywords you want your business to rank for in the SERPs (search engine results pages). These are also the keywords your target customer is probably conducting searches for and therefore it has to be the right ones.
For instance, if you took that last topic bucket for PPC management, you'd have to brainstorm some keyword phrases that you think people would type that are related to that topic. Those might include:
PPC management tools
how to use manage your PPC ad campaigns
What is PPC management?
How to tell if your PPC ad account is fully optimized
How to run PPC ads
How to conduct a PPC campaign audit or review
Remember the point of this process is not to come up with your final list of keywords but instead to create a brain dump of phrases you think potential customers might use to search for content related to that particular topic. You can narrow the lists down later in the process, so you don't end up with a keyword list that is too generic.
Now, if you already have a website, you can run an audit to see which keywords your website is already ranking for and start from there. Dive into your website's traffic sources, and your organic search traffic to identify the keywords people are using to arrive at your site. Mobistreak is currently giving offering free SEO audits that you can take advantage of. Visit the website at Mobistreak site audit to register.
Repeat this exercise for as many topics as you have. If you're having trouble coming up with relevant search terms, your sales team should help you identify the terms your prospects and customers use or common questions they have. This will help you get a better understanding of what topics to pick.
Step 3: Understand keyword Intent and how it affects keyword research.
Remember that it's more important that your web page addresses the problem your audience intends to solve than simply incorporating the keyword users search for into your website.
Understanding user intent is important when doing keyword research. Because keywords may have many different meanings behind it and therefore you need to be extra careful how you interpret the keywords your target audience is searching for.
A great practice to verify user intent behind a keyword is to enter a keyword you choose into a search engine yourself, and see what types of results come up. From here you can make sure that the intent behind the keyword matches what you want to be found for.
Step 4:
This is a creative step to find more keywords. If you're struggling to think of more keywords people might be searching for in relation to a particular specific topic, take a look at the related search terms that appear when you enter a keyword into Google, scroll to the bottom of Google's results, and you'll notice some suggestions for searches related to your original input.
These keywords can help you get more ideas of other keywords you may want to consider.
Step 5: keyword research tools.
Keyword research and SEO tools such as Ahrefs, SEMrush, and Ubersuggest can help you find more relative keyword ideas based on the keywords you have picked out. This exercise might give you alternatives that you might not have considered.
How Mobistreak can help you?
At Mobistreak, the tools, knowledge, and the expertise to create award-winning Search Engine Optimization(SEO) strategies that will grow your digital customer base steadily. We are focused on helping you boost your website visibility, traffic, and search engine ranking for targeted keywords in top search engines such as Google, Bing, and Yahoo.
Additionally, we are offering FREE SEO audit that you can register for when you visit Mobistreak site audit