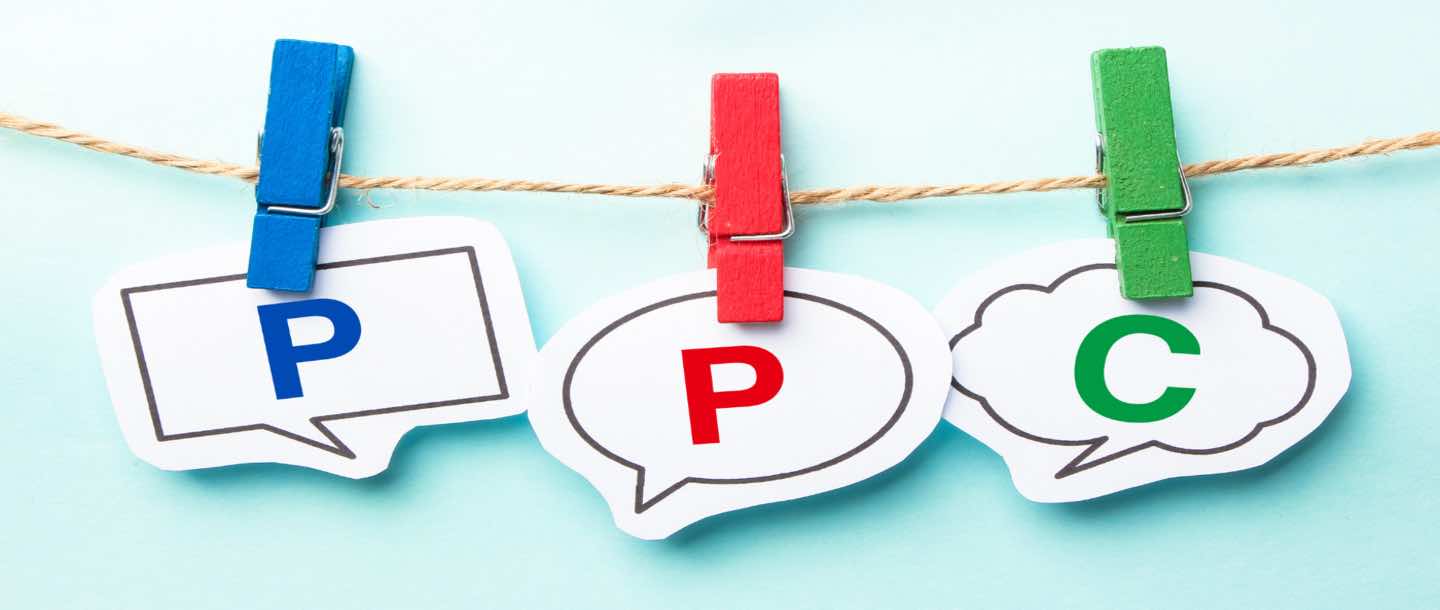 Want to Supercharge Your PPC Ads? Here are 5 PPC Optimization Strategies.
By Mobistreak on Jul 08, 2020
If you are looking to win valuable real estate in search results for keywords use Pay-per-click advertising (PPC). This is the fastest way you will be able to see results for your campaigns.
With a PPC ad campaign, you'll see a spike in your site traffic as soon as you win an ad for a specific keyword.
In order for your PPC  ad campaigns to work and for you to outrank your competitors you need to optimize your PPC ads. This will help searchers want to click on your ads.
In this article, we're going to help you understand the process of PPC optimization and also give you five strategies you can use to improve conversions for your ads.
So let's get into it.
What is PPC optimization?
PPC optimization is the practice of assessing your paid search advertising campaigns, going beyond basic keyword research,  improving your PPC campaigns at the campaign and ad group level, to make the most of your PPC budget.
PPC optimization involves digging deep into your campaigns including everything from optimizing your ad groups and ad text to optimizing your key phrases and even your landing pages
What does PPC optimization entail?
When performing a PPC optimization process, you improve different elements of your ads so that they earn more clicks. There's a lot of things that go into an ad campaign, so there are also a lot of elements to optimize.
Your ad can be useless and not gain any real results if it's not perfectly augmented for search, which is why optimization is so important to any PPC campaign strategy.
Here are a few things you should consider while optimizing your ad campaigns.
The ads themselves – the text, photos, design, colors, etc.
Ad landing pages
Keyword targeting
These three areas are the most important to your PPC optimization strategy.
Here's are some quick tips for your PPC optimization checklist
1. Perform keyword research
Before you launch your PPC campaign, you'll want to have handy the most beneficial keywords for your business, ones that will bring your ads the most clicks. And the only way you can do that is by doing thorough keyword research.
1 (a) How do you do keyword research for your ad campaign?
First, select generic or general keywords related to your basic products and services. These keywords by themselves likely won't be the best to target as they would have high competition,
However, identifying these general keywords is important to come up with long-tail keywords as well.
Next, try combining your general keywords with adjectives relating to your product offerings. This will help you create your list of keywords to target.
The next step involves gaining insights into the search volume and competition of your keywords by plugging your keywords into a tool like searchvolume.io.
The best keywords to use are the ones which has a high search volume and low competition.
This step will help you choose keywords that are the most valuable to your campaign.
1 (b) Create a list of negative keywords
Just as it is essential to target the right keywords, it's also important that you list down a set of keywords you don't want to target when optimizing your PPC strategy. When you use negative keywords, you essentially exclude specific keywords from your campaign that might seem like they fit your product offerings, but they don't. This will help reduce bounce rates.
For example, if you offer interior painting services, one of your negative keywords might be "vehicle paint" or "outdoor paint." This ensures that people searching for those terms don't land on your site.
2. Use demographic targeting to reach the right audience
With PPC, you get to decide exactly who your ad reaches and who views your ads based on demographics. Google Ads have made their targeting options even more granular, offering a range of filtering options you can use to make your ad campaigns more personalized to reach the right audience.
Here are a few filters you can consider when targeting your audience.
Age: Helps you target a particular age group and works best if your product is designed for a certain age group.
Gender: Helps you target a particular gender especially if your product or services is made for only one gender.
Income level: If your company prides itself on the low cost of your products, you could target a lower income level. On the other hand, if you offer luxury products, you have the option to target a higher income level.
Geographic location: This filter is quite popular and has proven to be quite effective when targeting your audience. This option allows you to serve users ads based on their country, state, city, or specific boundaries or radius that you create
Relationship status: When working with Google ads it also gives you the option to target singles, married couples, or people in relationships.
Education level:  You can even target a group of people based on their level of education
3. Test your ad copy
Your ad copy is another crucial element that can make or break a click. This is why it is important to test and analyze your copy during your PPC optimization process.
An A/B test is a great way to test your ad copy if you are unsure of which ad copy will work better. An AB test will help you assess the two ads to determine which one receives the most clicks and you can create your campaign on the one that wins.
Remember you can also run ab test on the colors, the landing pages, and the calls-to-action for your ad campaigns.
3 (a) How does an AB test work?
Well, when you run an A/B test for your PPC ads, your ads will randomly be shown to two different sets of users. At the end of the testing period, you'll have a good idea of which ad got more clicks, and therefore, which ad you should choose.
4. Create a conversion-worthy landing page
A landing page is a destination where your users will end up when they click on your ad, and it is essentially the deciding factor in whether or not a user makes a purchase or takes the desired action.
Your landing page is one of the most important PPC optimization strategies. Your landing page could be created in a way that convinces your leads to take action.
What should your landing page consist of?
A picture of the product or services in your ad – Ensure that your landing page is related to your ad. If a user is clicking on your ad they are interested in what they saw and therefore your landing page should have more information about that! Putting out the price on your landing page is important. It not only lets the user decide if the price fits his/her budget but it also helps you qualify your leads further. Imagine a user contacting you for the price after reaching your landing page only to realize it's not in their budget. That is a bad customer experience right there. This is why you'll want to be sure that the price is loud and proud on your landing page.
Information about the product – Once a lead has reached your landing page, it's up to you to wow them. Use this opportunity to highlight the USPS of your product and ensure you give your user complete details about your product while also communicating what problem your product or service solves for them. Ensure you include a detailed description of the features, product dimensions, materials used, care instructions, available colors, and available sizes. Including this information gives users everything they need to make an educated decision on whether or not they want to go through with a purchase.
A powerful call to action – the most critical part of a landing page is the call-to-action. This could be a button that says, "add to cart," "buy now," "learn more," or "call now." Ensure this is powerful, highlighted to it grabs the attention of the reader, and enticing enough to make them take the desired action.
Mobistreak can help you with PPC review, audit, and optimization
If you're interested in performing a PPC optimization for your ad accounts but aren't sure where to start, Mobistreak can help!
We know how important it is that your PPC ads are perfect, which is why we are offering 40 hours of FREE PPC account review and audit to help you optimize your PPC ads and drive real results for your company.
Visit us at Mobistreak ppc audit to learn more.