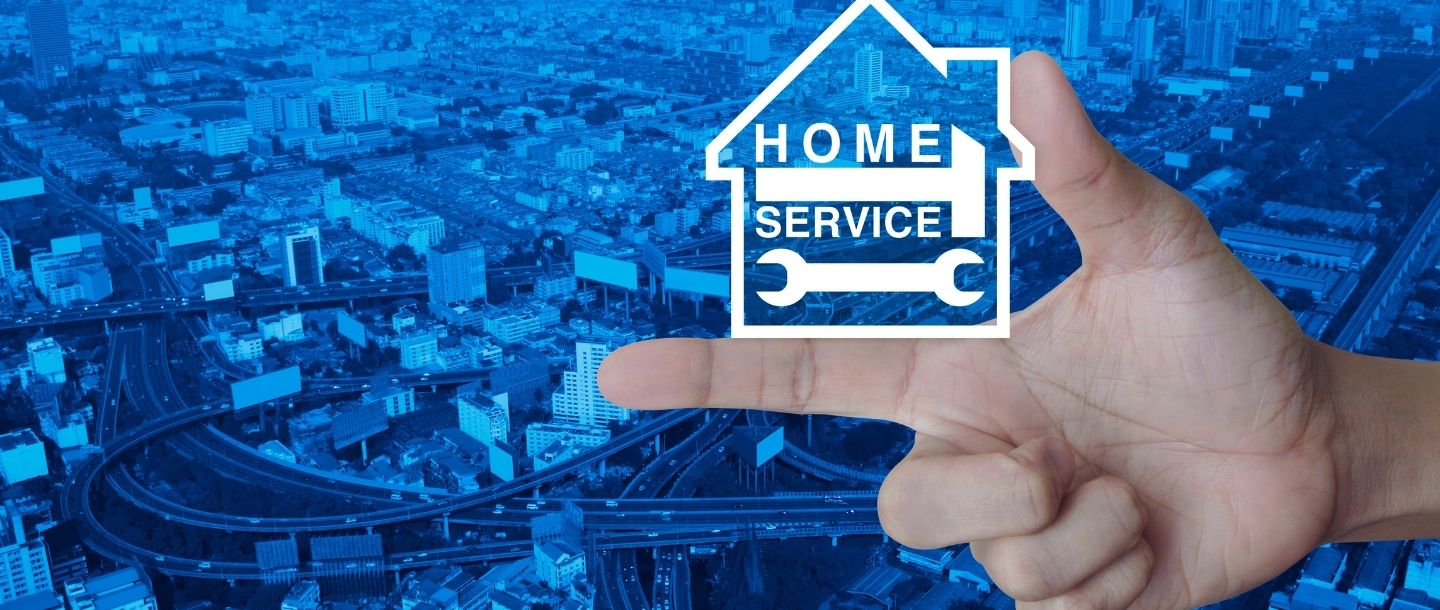 Winning with Google Local Services Ads For Home Services Industry
By Mobistreak on Dec 15, 2020
If you own a Home Services business and are struggling to gain some pace on the platform, we'll show you how to win with Google Location Services Ads.
In 2018, Alphabet Inc. rolled out a new advertising service called 'Google Local Services Ads' (LSA). With this, it was able to target specific industries within given proximity and in no time it gained immense popularity. The reason for being so popular was due to the fact that over 75 percent of local searches materialised into in-store visits within 24 hours. This service is currently exclusive for Home Services Industries like movers, painters, locksmiths, plumbers, interior decorators, pest control, HVAC services, electricians, etc. As the service expands, more industries will be included.
1. Understand the ranking signals:
Google lets you know what criteria they use to assess your worthiness on their platform. The five main factors that Google keeps in mind while ranking your LSA are:
Proximity – using pin codes and GPS to determine how close you are to a searcher.
Responsiveness- how often and quickly you respond to customer requests and inquiries.
Reviews – your average review scores and the number of reviews you receive.
Business Hours – should be listed accurately along with emergency hours, if applicable.
Complaints – Google takes complaints seriously and repeated complaints will drastically impact your business.
2. Aggressively optimise your inbound call response time:
Since Google charges you based on leads, they decide whether to charge you based on a 'lead call time'. The higher the lead time, the more you will be charged. Google has kept that exact figure under wraps, but surely, you won't be able to dispute a frivolous caller charge. A little trick we have up our sleeve to dissuade time wasters is to encourage them to call at a different time.
Develop a streamlined process to shorten your inbound call time.
Ask specific, direct questions : Gather as much information as quickly as possible about the issues they face, how long they have faced them.
Guide them to a specific target : After assessing the situation, direct them to your operations team, set up a visit, request further details via email, etc.
Get their details : To seal the deal, get vital information such as their name, phone number, and set up a callback time if required.
3. Boost your Five Star Reviews and ratings:
The fastest way to improve your ranking is to increase the number of stellar Five Star ratings. Apart from providing excellent service, you need to nudge your customers into leaving a review. There are three main ways to accomplish this task.
Try the 'add a review' feature : Enabling this option in your Google Business Profile will enable customers who have not gone through Local Services Ads, to review your service.
Allow Google to ask for reviews : Once a lead is marked as booked by you, you may enable Google's automatic email feature which sends an email to the customer asking them for their feedback. You will have to provide your customer's email address and confirm their consent.
Use a Google link to ask for reviews : On the LSA platform, you will receive a custom Google review link. Sharing it directly with your customer may encourage a more prompt review response time.
4. Update your 'Google My Business' Profile:
Your business page showcases the authority of your business in the industry, therefore giving you a competitive edge. You may display up to five highlights on your profile. It is essential to provide useful, helpful information on your bio for your customers to get a clear picture of what they are dealing with.
There are two types of highlights that you may display. 'Standard Highlights' are self-acclamations where you list out the most important aspects of your business, be it how long you've been in the business, whether it is locally owned and operated, providing 24/7 service, free estimates, discounts, etc. 'Google-controlled Highlights' are insights gathered by Google themself. Various accreditations and on-time guarantees are verified and then used to highlight your service, adding great value to your business.
5. Optimize your service types and areas:
To optimize your service type, you will need to choose the right ad settings to help you attract the right audience. By selecting the services most relevant to your business, your ads will appear when a person searches for the service you provide. Service types most relevant for example, to a plumber, would be, 'installing heater', 'fixing water pipe', 'unclogging sink', etc
Google determines the interest of a person in your service based on zip codes. To optimize your service area, you need to list the city and areas where your business operates in. Google also shows ads to people not physically in your locality but interested in services in the area. Apart from this, you may also exclude certain zip codes from showing your services.
Conclusion:
Google Location Service Ads is a highly competitive, evolving platform capable of bringing serious prospects to your store. Remember to keep your reviews positive and your response time to a minimum. Let us know if our tips helped your business rank higher on the platform.
Also, if you need help with your Google Location Service Ads, get in touch with us now!