How Do I Get More Inbound Calls for My Business?
By Mobistreak on May 20, 2020
Inbound marketing is a way of attracting people to your site, mainly through the creation and optimization of attractive content which is share-worthy for your readers. If used well, it can be an incredibly powerful way to boost new business, as well as a cost-effective alternative to traditional marketing methods.
The below infographic shows how you can leverage inbound marketing techniques to get more calls for your local business:​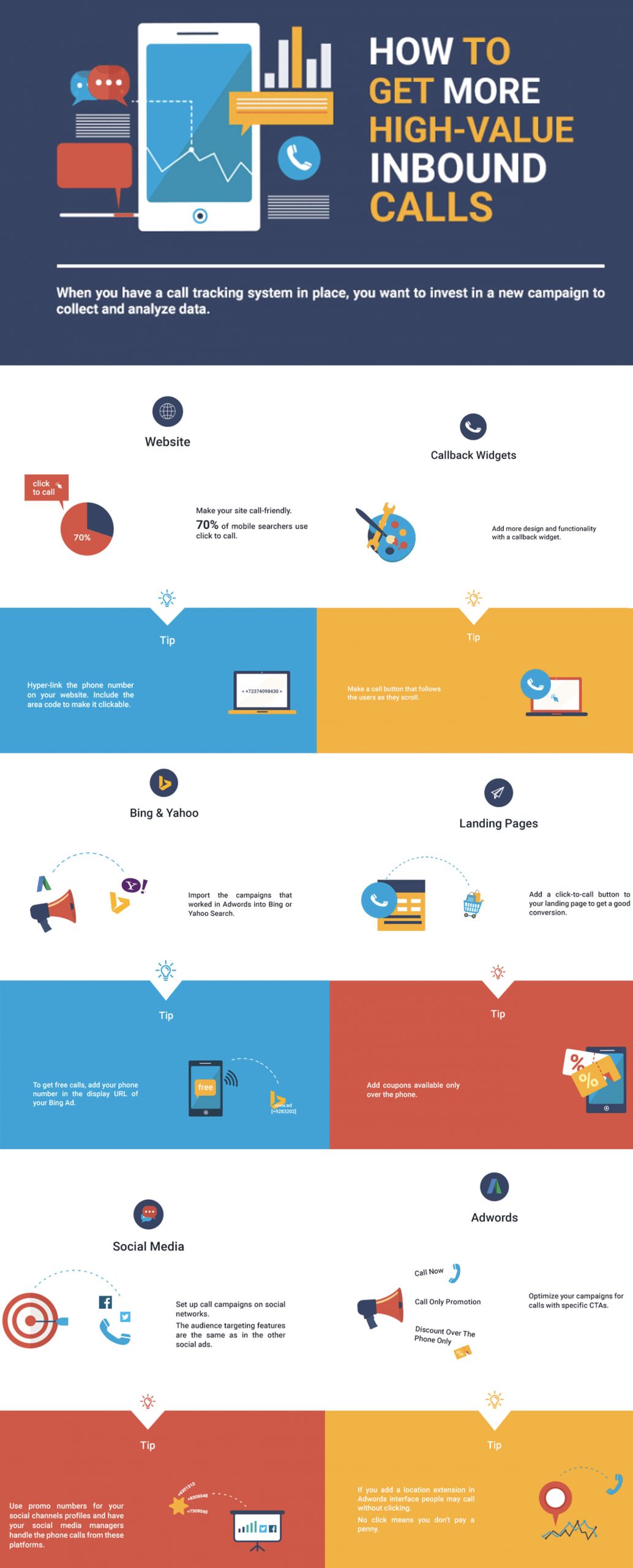 For Inbound Marketing Solutions Contact Us​