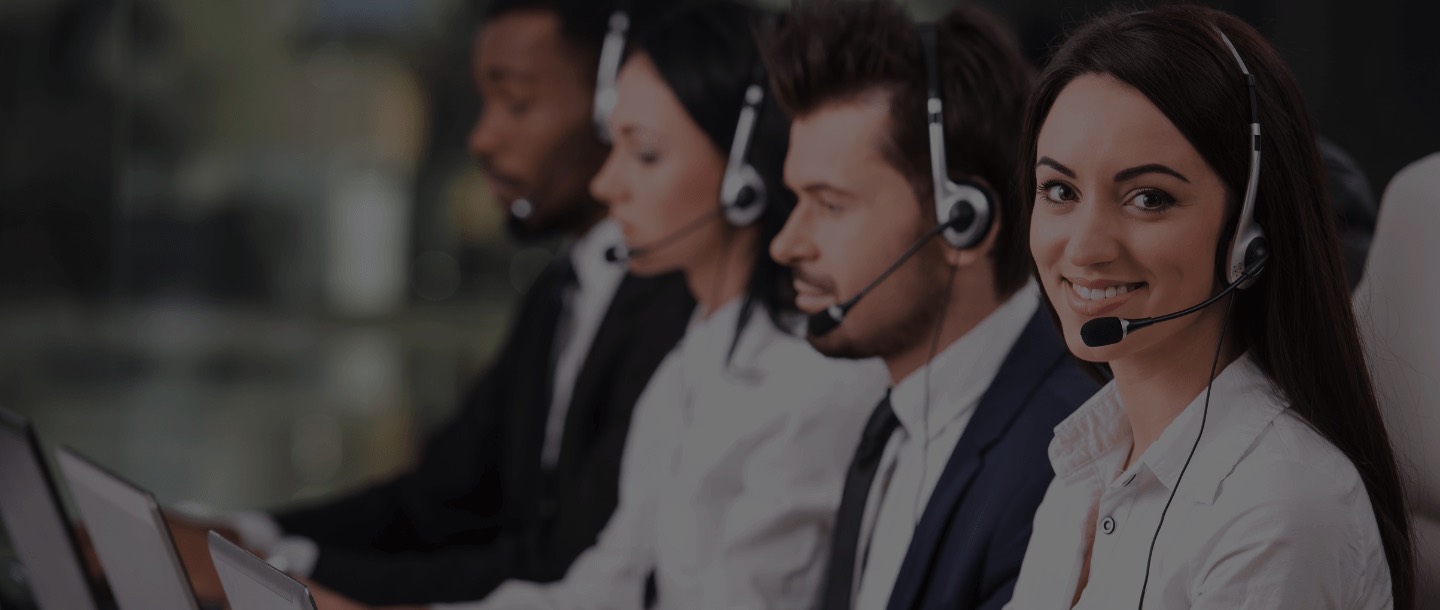 6 ways your small business can get more customer calls
By Mobistreak on Feb 26, 2020
According to BIA Kelsey Phone calls convert to 10-15x more revenue than web leads. Calls are the most valuable conversions retail marketers can drive. By tracking the calls driven by your retail ads, you can measure your full ROI and optimize accordingly (Source: BIA/Kelsey).
Why Calls are Important for Businesses?
Small, medium or big, whatever be the size of your business, the right communication especially via phone calls creates a significant impact. Know how to use the right tools in order to see impactful results. Some valuable tools like phone systems or call tracking can be great resources to promote as well as handle your customers. Though other communication channels like Whatsapp, Viber, Skype etc are seeing popularity, the humble phone call is always the most preferred for both businesses and customers to connect with each other. Phone calls give a sense of reliability and satisfaction for customers to speak to a real person who answers all the questions and helps to make meaningful purchases.
Over the years, consumers have dramatically changed the way they shop because of the growing popularity of smartphones and mobile advertising. As per Google's study, more and more searches take place on smartphones than any other device, and more than 50% of all web traffic now comes from mobile. Typically a smartphone user sets off on a search and lands up on mobile ads or website content and often convert by initiating a phone call.
Here are some more facts that prove the point…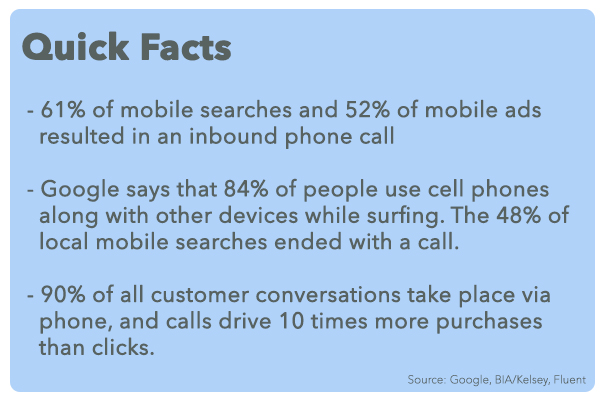 Here's an insight that shows the percentage of people calling for local businesses: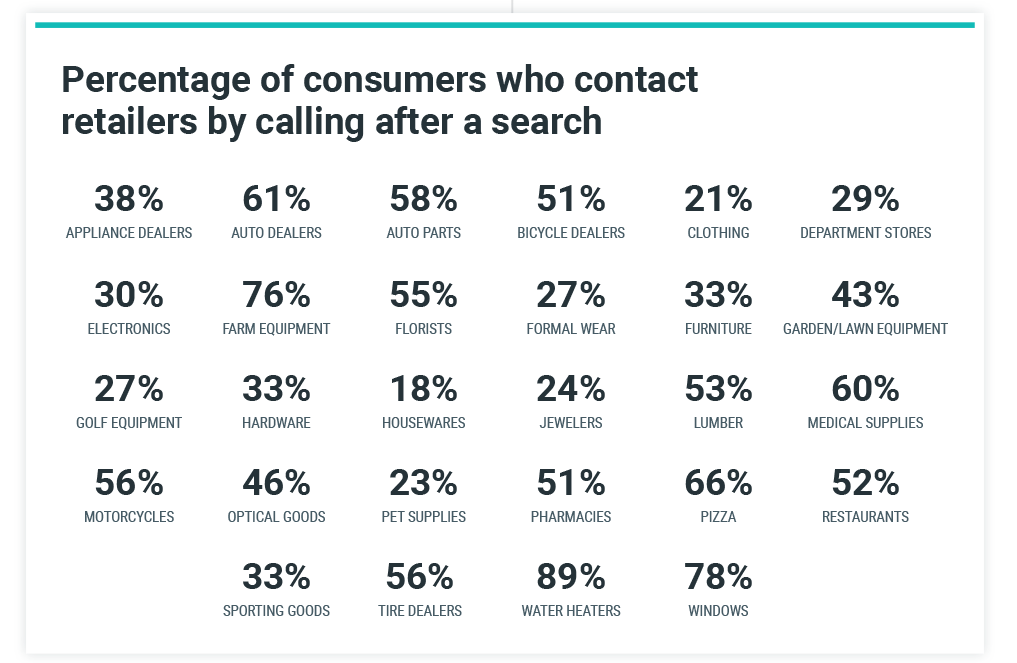 For a brand to succeed with calls, marketers should pave an easy way for consumers to have an interaction with their business over a call. But that's not all – brands should also record and leverage data on calls, callers, and conversations to increase marketing ROI and acquire more customers.
Here are 6 strategies that small and local businesses should utilise to make their business phone ring:
1. Have web presence
If your business is still in a budding stage and you don't have a website of your own then Google My Business is a great place to get your brand listed. This is a Platform that allows SMB owners take charge of how their business is displayed throughout all of Google's products and platforms, including its search engine results pages (SERPs), reviews, and instant content. Google My Business, promises to help local businesses get more visibility (and search engine accuracy) than ever before. Listing your business in Google will help your potential customers discover you more easily. Adding your phone number in your listing will help them reach you by phone. Further, adding your business hours, store/product photos (if any), FAQ's etc..will help your prospects know when to connect you for their needs. Try improving your reviews as it is one of the key factors to get that phone ringing. You can also create posts that feature a product or service that might interest buyers, promote a sale or an event or simply create an engaging update that excites buyers and triggers them to call.
2. Get your business listed in local directories
Marketing through local listing can have a great impact to drive business. There might be people who think your brand is a perfect fit for their requirements. If you're not popping up when searched accurately then you might lose on many such quality leads. The idea is to make it easier for consumers to find you. One of the most assured and inexpensive ways to do so is to get your brand listed in local directories. Again try to be as elaborate as possible by adding your company information in detail, the product/service that your brand caters to and most importantly your contact information.
3. Feature your number on all your marketing materials
Whether it's a billboard, a catalogue, a brochure, a search ad, a social media post or any material signifying your marketing efforts; there must be a phone number included. This is because you never know which medium a potential buyer might take to find you. You can also go one step further by assigning a unique number to each of your marketing channels as this will help you analyse which mode is driving you most results and that's where you need to focus your attention.
4. Encourage people to call you
There should be something significant in your content that immediately triggers people to call you. Just listing your phone number won't do the trick. Think beyond basics and create an impactful call to action. Call to actions having terms or statements like – Free coupons here, Get Entry, Click to Call or Chat, Schedule now… might be just right.
5. Don't look at your phone number as a utility.
Your phone number is not something to be seen as a generic norm or utility. Once a user lands on a brand page it takes at least 4-5 clicks on an average, before he can find out the phone number. Many brands have underutilized the power of click to call and lost several quality leads that might have converted into buyers. On a priority, head over to feature a click-to-call CTA on your website or at least feature your phone number on the homepage where it is easily accessible. There are also other questions you may need to ask yourself if you want to encourage calls – think about the number you're using. Is it memorable? Does it tie in your brand or your tagline? Does it say something about you?
6. Paid advertising
Finally, who doesn't know the wonders of paid advertising. This route is the most reliable and sometimes a sure shot way to get that phone ringing if done right. If you're a beginner and know nothing about digital marketing then read more blogs and learn to master techniques used by marketing experts. You can also hire an agency that fits your bill to help you out. If budget is a constraint for your small business, take small steps by investing a small budget and use core optimization techniques. Explore different paid channels like Google Search Ads, Display Ads, Shopping Ads, Facebook Ads etc. 
Not just these, there are numerous other ways to explore paid advertising to drive calls, get in touch with us if you need some help in driving more calls for your business!